Installment Loans in Delaware
Summary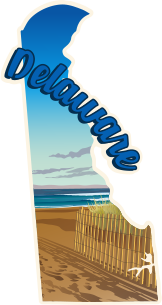 How the Installment Loan Works
GetGreen123 is an online lender licensed in the state of Delaware. We provide installment loans for your emergency cash needs. Sometimes unanticipated expenses arise and you may need an extra few hundred dollars just to make it through the month. Luckily, GetGreen123 is here to assist you.
The application process is fast and simple. You can complete our short application form online or call us and we will complete the form for you. The approval process can be a fast as a few minutes. Once you are approved for funding, you can expect the money deposited into your account as early as the same business day or the next business day with our expedited funding option.
You can contact us by phone, text messaging or email and one of our friendly customer service representatives will be happy to help you.
Loan Terms
We provide you with money via direct deposit to your checking account. Our loan duration is 8 months. However, there is no prepayment penalty for paying off your loan early. Payment options include ACH withdrawals, Debit Card and Money Orders/Certified Checks.
Cost of your Installment Loan
The APR (annual percentage rate), total payments and payment schedule will vary based on the amount borrowed, loan duration, pay intervals, history, and risk profile with GetGreen123 and will be included on your loan agreement. The APR for a Delaware loan will range from 300% to 800%.
There are no prepayment penalties for paying off your loan before the due date. You can reduce the total cost of your loan by making additional payments on or in between payment due dates, or by paying off your loan balance in full at any time.
This installment loan is an expensive form of borrowing and is not intended to meet long-term financial needs.
Loan Payment Schedule
GetGreen123 installment loans are made up of approximately equal payments throughout the course of the loan, with the exception of the last payment which might vary slightly. The loan schedule will be included in your loan agreement. Remember that you can pay off the loan at any time. Below is an example of a payment schedule for a $500.00 loan to a new customer with a higher risk profile. Please note that a loan to a VIP Level Returning Customer or a lower risk profile new customer will have a lower APR. Remember that your payment schedule may vary based upon your history with our company, loan amount, loan duration and payment intervals.
Sample Loan Payment Schedule
| Annual Percentage Rate | Finance Charge | Amount Financed | Total of Payments |
| --- | --- | --- | --- |
| The cost of your credit as a yearly rate | The dollar amount the credit will cost you | The amount of credit provided to you on your behalf | The amount you will have paid after you have made all payments as scheduled |
| 769.16% | $2663.16 | $500 | $3163.16 |
Payment Schedule
Payment Date
Payment Amount
10/06/2023
136.06
10/20/2023
136.06

| Payment Date | Payment Amount |
| --- | --- |
| 11/03/2023 | 136.06 |
| 11/17/2023 | 136.06 |
| 12/01/2023 | 136.06 |
| 12/15/2023 | 136.06 |
| 12/29/2023 | 136.06 |
| 01/12/2024 | 136.06 |
| 01/26/2024 | 136.06 |
| 02/09/2024 | 136.06 |
| 02/23/2024 | 136.06 |
| 03/08/2024 | 136.06 |
| 03/22/2024 | 136.06 |
| 04/05/2024 | 136.06 |
| 04/19/2024 | 136.06 |
| 05/03/2024 | 136.06 |
| 05/17/2024 | 136.06 |
| 05/31/2024 | 136.06 |
| 06/14/2024 | 136.06 |
| 06/28/2024 | 136.06 |
State License
Cypress Creek Financial, LLC DBA GetGreen123 is a licensed lender in the state of Delaware and is governed by all applicable laws. To obtain information on our license, visit the Delaware State Bank Commissioner's website. You can also call them directly at 302-739-4235.
State Of Delaware License_2023
Have additional questions regarding the Installment Loan product in Delaware?
Check out our FAQs page or call our customer service team at 800-986-3017. You can also text us at 63591 or email [email protected]. We will be happy to assist you.